HongEr GL Combined Decoiler Straightener is used in metal stamping operation for decoiling and straightening sheet metal coil from thickness 0.3mm to 3.5mm.
With pneumatic pressure on straightener roller and worm gear adjusting, it can achieve precision straightening performance for many different kind of material.
The combined structure guarantee a synchronization between decoiler and straightener and save work space.
Combined Decoiler Straightener GL Min. Order: 1 piece
GL-400 is HongEr Compact sheet metal coil uncoiler straightener machine.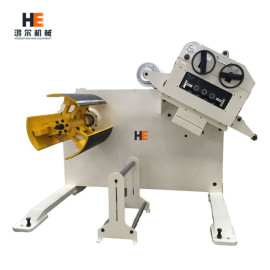 Min. Order: 1 piece
GL is HongEr combined decoiler straightener machine.