HongEr GLK-H high strength material coil handling systems is the 3 in 1 combined decoiler straightener feeder. This combined decoiler straightener feeder is suitable for coil thickness 0.6mm-6.0mm, coil width from 70mm to 1300mm, coil weight up to 15Tons. The decoiler straightener feeder with press machine is mainly used in metal stamping line to produce pressing parts for high strength automotive components(Tie bar, Damper, Brake pad, etc.), high strength hardware parts, etc.
GLK-H High Strength Material Coil Handling Systems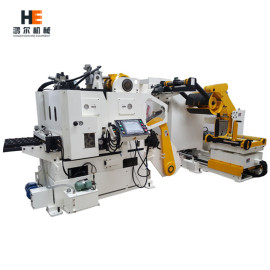 Min. Order: 1 piece
Servo straightener feeder with uncoiler GLK-H is our special series applicable for high strength steel.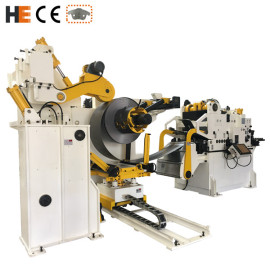 Min. Order: 1 piece
GLK-Hseries is a type of press room automation equipment.