How to manufacture circle blanking metal sheet?
How To Manufacture Circle Blanking Metal Sheet?
HongEr provide turnkey solutions for sheet metal stamping project, such as auto parts production line, high speed lamination stamping line, terminal stamping line, eyelets stamping facility planning.

The Circle blanking stamping line including: Coil> decoiler> servo zigzag feeder> press/ punch machine & dies> end products.
#stamping #metalstamping #sheetmetal #machine #coil #press #metal #decoiler #coilhandling #pressfeeding #servofeeder #equipment #zigzagfeeder #pressline #stampingdie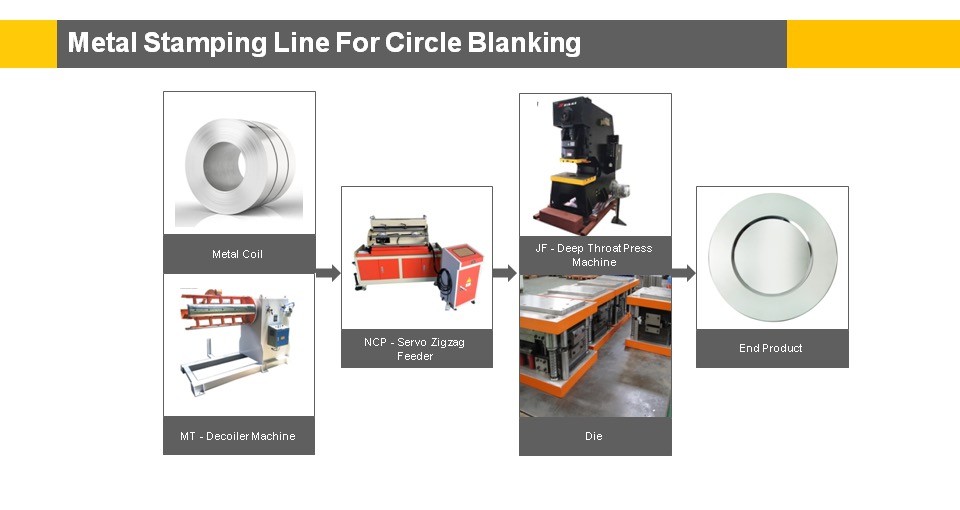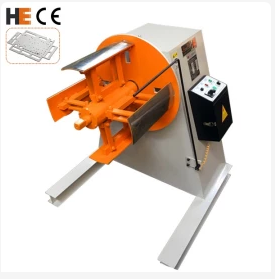 Operation: Motorized
Mandrel Expansion: Manually
Application: Press Feed
Uncoiling speed 16 m/min
Pressing arm and coil car for optional
Suitable for most kind of coil material, such as CR Steel, HR Steel, Galvanized steel, Stainless steel, Pre-painted, Aluminum, Cooper etc.
NCP is one type of HongEr SERVO FEEDER, especially designed for blanking line and multi-stage stamping press feeding.
It use high-speed linear bearings, rails with special treatment, low noise, high wear resistance, low friction load, smooth movement speed.
1 set of Mitsubishi PLC and 2 sets of Yaskawa servo system, one servo system controls the feeding, another servo system controls the zigzag movement, it can achieve feeding precision ±0.08 mm.
Simply operation, high automation.